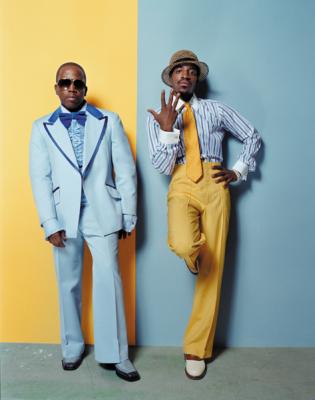 Big Boi recently revealed that his record label, Jive, is trying to block Andre 300 from featuring on Big Boi's new album,
Sir Luscious Left Foot: The Son of Chico Dusty. He says:
"Jive Records told me my album is a piece of art, and they didn't know what to do with it. Jive is trying to block Dre from being on my record. We can't be on songs together now."