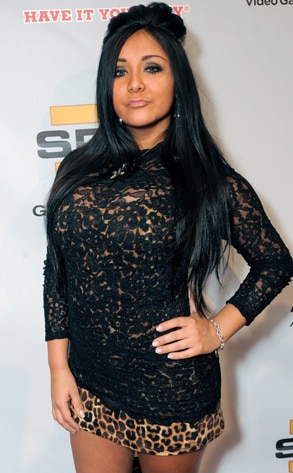 The Cookie Diet that is! Everyone's favorite guidette revealed that she is indeed on a cookie diet. She told Access Hollywood:
"I actually noticed that celebrities were taking Dr. Siegal's Cookie Diet and I thought, 'This has got to work,'" she said. The diet. which cuts out breakfast and lunch in favor of the doctor's specially baked cookies, cuts calories down to 1,000-1,200 a day. "I eat six cookies a day and then I have like chicken for dinner, or fish," Snooki explained. "Something healthy." She added that she's turned her mom onto the diet trend as well. "She lost at least 10 pounds. So I helped my mom out," Snooki said
Whatever works for you honey!